In the monumental stride toward empowering entrepreneurs, especially women business owners, the DRA family office has joined forces with the Maybach Foundation and Dassault Falcon at annual Maybach Foundation Initiative in Pebble Beach. These two esteemed companies known for their commitment to fostering innovation, creativity, and driving economic growth.
DRA x Maybach Foundation x Dassualt Falcon: The Vision for this Collaboration
The partnership embodies a shared vision for cultivating fertile ground for entrepreneurship, innovation, and economic growth.
The three entities recognize the critical role that new entrepreneurs play in driving economies forward and sparking transformative change.
By combining their expertise, networks, and resources, they aim to create a supportive ecosystem where aspiring entrepreneurs can turn their groundbreaking ideas into thriving enterprises.
1. Empowering Entrepreneurs
Central to the partnership's mission is the support it will provide to budding entrepreneurs. The collaboration will offer a comprehensive suite of services, including mentorship from industry leaders, access to expert advisors, networking opportunities, and funding avenues.
Entrepreneurs will also benefit from the guidance which is tailored on business strategy, marketing, legal matters, and financial planning, ensuring they are equipped with a holistic skill set to navigate the challenges of the entrepreneurial journey.
2. Sustainability and Driving Innovation
The partnership is not just about quick benefits. It genuinely cares about sustainable innovation. Working together, the partners want their impact to spread across many industries. They will help new businesses that care about being sustainable, doing things ethically, and using new technology.
This approach not only ensures long-term success for the entrepreneurs involved. It will also contributes to a more responsible and prosperous global business landscape.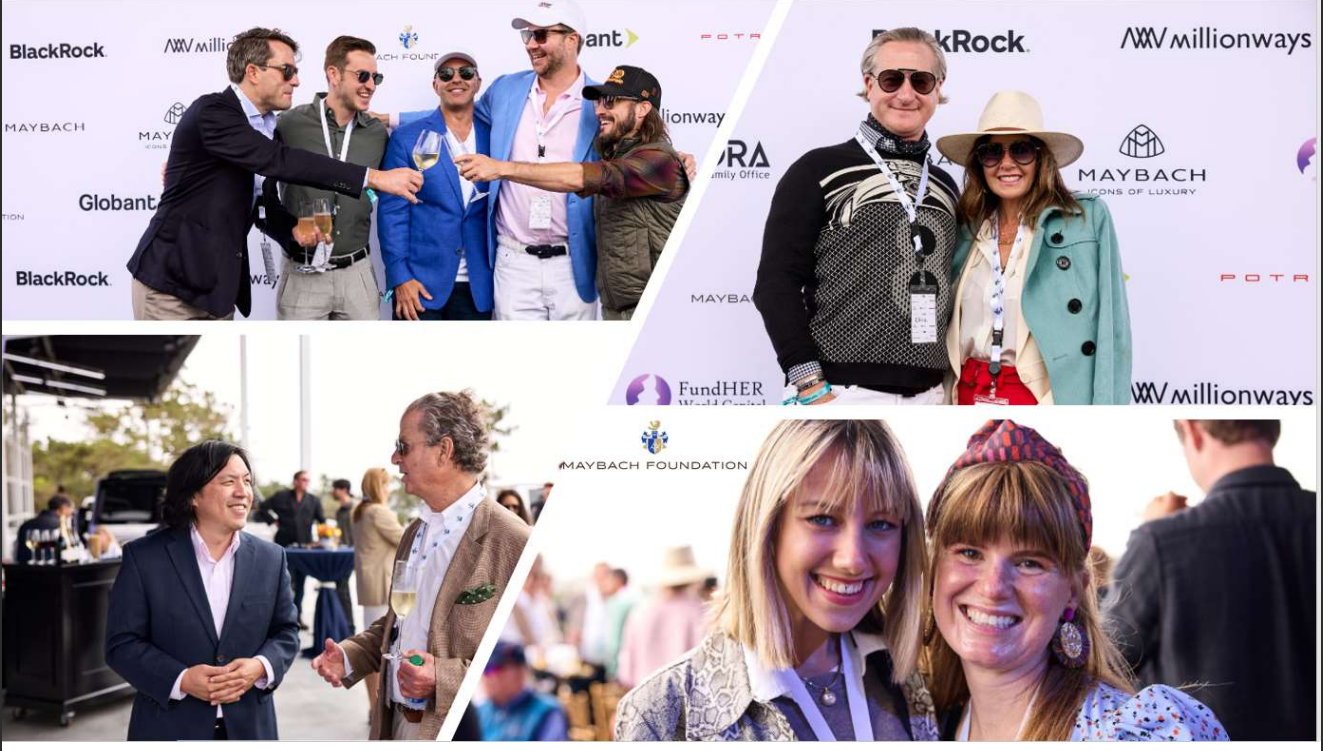 Partner Profiles
Maybach Foundation
Synonymous with luxury and innovation, Maybach Foundation has made a name for itself by supporting initiatives that not only redefine luxury but also drive positive change in society. This foundation is created with the aim of promoting positive change through creativity and innovation.
Maybach Foundation stands as a beacon of inspiration and progress. This foundation has established a distinct and unparalleled presence in the realms of philanthropy and societal progress.
The foundation has a longstanding tradition of encouraging technological advancement, mentoring, and sustainable solutions.
Through its partnership with DRA, Maybach Foundation seeks to channel its resources into nurturing innovative ideas. This promise to transform industries and create a lasting impact.
Dassault Falcon
Dassault Falcon is a privative aviation company founded in 1969 that is in service in over 90 countries to date. The Dassault commit to quality  and flying entitles with the high safety levels for reliability, performance, and efficiency. 
Dassault Falcon is a renowned line of business jets manufactured by the French aerospace company Dassault Aviation. These aircraft are widely known for their exceptional performance, luxurious interiors, and advanced technology, making them a preferred choice among corporate travelers and private jet owners.

This time they are partnering along for a cause to support the new or small businesses to flourish economy with other potential giants. 
DRA Family Office
DRA Family Office's legacy is rooted in financial expertise. They have succeeded by taking wealth management as holistic approach to asset management, never outsourcing their capital.  They mostly focus on empowering girls and women to move ahead towards financial success.
DRA Family Office's commitment extends beyond traditional wealth management. They recognize the role entrepreneurship plays in shaping economies and driving progress by backing individuals to fulfill their dreams.
By forging strategic partnerships, DRA aims to empower the next generation of entrepreneurs, ensuring that their ideas come to fruition.
Outcomes the Partnership
Everyone is seeeking new and innovative ideas that depicts their creativity alongside the cultural diversity. The partnership between DRA Family Office, Maybach Foundation, and Dassault Falcon sets an inspiring precedent for collaboration between finance, luxury, and innovation.
The aim of this trio of partners is mentoring and coming together to support the cause that helps entrepreneurs to pursue their dreams.  
As they start working together, their combined effect on entrepreneurship will spread to many areas and places. This will help even small businesses to get a push towards success and bringing in a new time of new ideas and prosperity.