The Wilhelm and Karl
Maybach Foundation
2423 Polk Street
San Francisco
California, 94109
USA
PRESS RELEASE
August 3rd, 2023
FOR IMMEDIATE RELEASE
Ulrich Schmid-Maybach
Founder & President Maybach Foundation
events@maybach.org
Mentoring, Sophistication, & Innovation: Private Maybach Lunch hosted by
Mercedes-Maybach at The Pebble Beach Concours d'Elegance welcoming
Maybach Foundation Contributors and Patrons
San Francisco, CA. The Maybach Foundation will join an array of supporters and contributors at a private Maybach Lunch hosted by the Maybach brand at this year's prestigious Concours d'Elegance at Pebble Beach, California. This intimate, invitation only gathering, set to take place at the Mercedes-Benz Star Lounge on Saturday, August 19th, 2023, is a unique opportunity for MercedesMaybach enthusiasts, exclusive Maybach Foundation Contributors and Patrons, as well as industry executives to come together and engage in personal dialogue around the concepts of mentoring, sophistication, and innovation.
The Pebble Beach Concours d'Elegance, is an annual, international coming together of rare and antique automobiles, international automotive luminaries, and other motorcar enthusiasts from around the globe, all competing for one of the most desired awards in the automotive industry — Best of Show. Held on the spectacular 18th hole at Pebble Beach Golf Links, this unique competition is not a contest of speed, but rather elegance, with contestants being judged on their originality and accuracy of preservation, as well as their technical merit and style.
In addition to the Maybach Lunch, a "Maybach Panel Discussion" will see the likes of Dr. Poppy
Crum (An Expert in Technology-Driven Innovation & Human Evolution at Stanford University), Daniel
Lescow (CEO of Mercedes-Maybach), Dimitris Psillakis (President and CEO of Mercedes-Benz North America), as well as Ulrich Schmid-Maybach (President and Founder of the Maybach Foundation) exchange their thoughts and ideas on the role of modern technologies and the rise of artificial intelligence. The discussion, moderated by the well-renowned television talk-show host, Chi-Lan Lieu, will invigorate and enlighten on topics so relevant in the current societal and business landscape.
Special mention must go to the Maybach Foundation's generous Patrons, Supporters, and Contributors whose financial support continues to inspire, as well as provide a platform for the next generation of innovators. Namely, the Foundation would like to thank the following organizations:
Silver Contributors: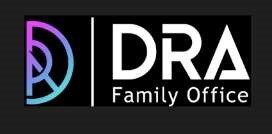 A family-office-backed private investment firm on a mission to change the flow of capital to female founders.

A privately held global investment company whose value-oriented investment approach utilizes their extensive local network to originate and execute proprietary investment opportunities.
Bronze Plus Contributors:

The recognized brand for Dassault business jets designed, manufactured, and supported by Dassault Aviation.
Bronze Contributors: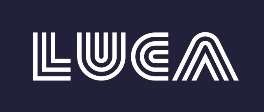 A premier digital platform for alternative investments catering to High-Net-Worth Individuals and business owners in Japan, and beyond.

A global luxury real estate brand who draws on its rich European history to deliver a fresh approach to luxury real estate in the Americas.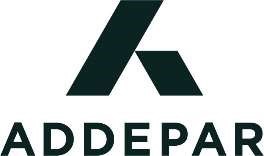 A software and data platform purpose-built for professional wealth, investment, and asset management firms to deliver outstanding results for their clients.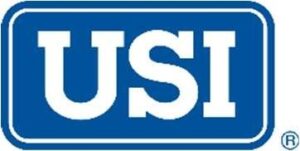 An insurance brokerage and consulting firm delivering property, casualty, and employee benefits, as well as private-risk-and- retirement solutions to single and multi-family offices.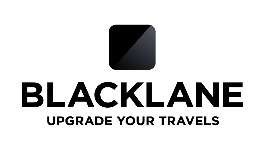 A premium global chauffeur service provider whose mission is to create true peace of mind for discerning travelers by delivering perfect experiences around the world.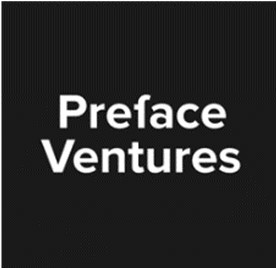 A seed-stage, enterprise software venture fund focused on backing repeat, often underrepresented and immigrant, founders.
The Maybach Foundation showcases Maybach's engineering & design heritage and offers programs that mentor talent and inspire innovation. We focus on a dual-mission approach: Honoring the history of the ingenious designers Wilhelm and Karl Maybach, while developing mentoring projects designed to build bridges from the past to the future so that new inspirations and innovations can emerge. Your best future is helping someone else find theirs – The Maybach legacy is a testament to the power of mentoring.
To join the Maybach Foundation Community ("The Maybach Foundation Patrons"), get involved in mentoring opportunities, or secure your spot at future Maybach-exclusive events, make sure to visit the Foundation website, www.maybach.org.
Alternatively, for more information, or any press related inquiries, please visit our social media pages or contact us directly:
Instagram: www.instagram.com/maybachorg/
LinkedIn: www.linkedin.com/company/maybach-foundation/
Email: events@maybach.org
We look forward to welcoming our guests at Pebble Beach!