DRA family is always a step ahead to support and grow its family by giving young and energetic individuals opportunities to light up their future. In a significant move, our Managing Partner, Rose Vitale, has taken a School, Jabal Nuur, under guardianship, marking a new addition to the DRA Family Foundation.
The aim is to flourish and turn them into a fruitful resource. The aim is to empower and create new opportunities for young girls and boys in the region.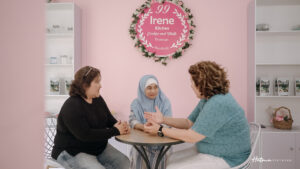 Jabal Nuur, A Brief Introduction
Jabal Nuur, located in Bali, Indonesia, is an organization and a school for young girls and boys. The Madrasah Tsanawiyah (MTS) Full Day School in Jabal Nuur has been vital in educating the local community.
A few limitations like limited resources and natural calamities become a barrier for their education.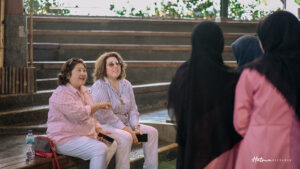 Role of DRA Family Office
Rose Vitale, Managing Partner of DRA Family Office, personally visited the site and spent a day with Jabal Nuur members and pupils to understand the infrastructure and their issues. This helped to analyze the situation better.
DRA Family Foundation always aims to create a better world for unprivileged young. The partnership aims to empower potential individuals for a better future. DRA Family Office and Yayasan Graha Asuh Jabal 165 have pledged their support with donations to boost the system and effectively combat the challenges ahead.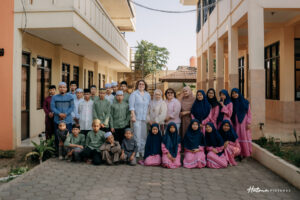 Based on collected facts, DRA Family Office has approved a handsome amount of donations. This will help to empower and move these kids in a direction to encourage them for a more promising future. It is started from restoring the building as a first milestone.
Note: Restoration of the building has started already.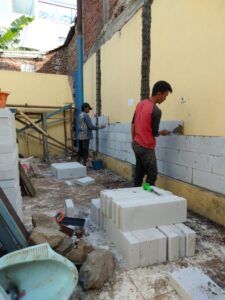 Ms. Vitale believes supporting this school is an opportunity for the kids to improve themselves. These kids lack the ability to go back without rebuilding the school that has collapsed. Our donation will help and facilitate them to build the school again.
DRA Family Office and Jabal Nuur Partnership
Through their collaboration with the Badan Wakaf Indonesia, DRA Family Office is positively impacting the lives of young girls in Jabal Nuur. This is creating a positive environment that fosters learning, growth, and empowerment.
With access to improved facilities, the girls have started attending the school. This will lead them have better opportunities and  help them to pursue their dreams and unlock their full potential.
Potential Outcomes
The partnership between DRA Family Office and Yayasan Graha Asuh Jabal 165. It is based on a shared vision of promoting education and empowering young girls to become future leaders and contributors to society.
By investing in education, the family office recognizes the importance of giving young people the knowledge and skills.  They need to overcome challenges and make positive contributions to their communities.
The support from DRA Family Office will have a long-lasting impact on the Jabal Nuur community, improving the lives of the girls and their families.
This collaboration shows how private initiatives can work with local organizations. This will create positive change and open doors to a brighter future for the youth.